Here at Flex4 we have some very exciting news: OPS

CORE

is here!
For the past few months, we've been busy developing OPS CORE, which is specially designed to offer our customers a low cost entry-level solution that can be upgraded over time as your business needs change. The OPS CORE Package allows you to select from a range of options that include design, software modules and third-party software integrations, consequently building your own tailored solution. Let's delve into how OPS CORE can work for you…
An overview of OPS

CORE
We know that finding the right package for your business is key so we created a modular, scalable approach, which includes the following various options.
OPS CORE  +   DESIGN   +   MODULES   +   INTEGRATIONS
= YOUR PERFECT WEB TO PRINT SOLUTION
We have designed OPS CORE to provide you with a powerful yet affordable solution in the short-term with additional scope to grow with your business.
Each optional module or third-party software integration can be included in your initial order, or added at a later stage. We can also quote for simple updates or more comprehensive bespoke development work as your business needs change over time.
OPS

CORE

Explained
OPS CORE is at the heart of your web to print solution, it offers the fundamental print eCommerce foundations for building your perfect print eCommerce solution.
The OPS CORE entry-level configuration includes the following:
 – Customised Mobile Friendly Design Theme
 – Trade Print & Route1 API Integration
 – Category & Product Setup Via API
 – Mark-Ups by Product & Quantity Band
 – Standard Product Imagery
 – Own or Custom Product Setup
 – Inclusive Modules:
Supplier Automation
Product Lead Times
Business Stationery Template Gallery
 – Standard Content Pages:
About
FAQ
Artwork
Guide
Contact
 – WordPress CMS allowing you to create your own pages
We developed the functionality provided by OPS CORE specifically for the effective marketing and sale of print products online. Integration with the WordPress content management platform equips you with design flexibility and ease of use.
With OPS CORE you can add your own non-product content pages and sell both print and non-print products online using an unlimited number of categories, sub-categories and products.
OPS CORE also provides you with a range of powerful print specific functionality including instant price calculations that are simply not available in off-the-shelf eCommerce packages.
A wealth of design options with OPS

CORE
At Flex4 we believe it is important that the design of your website helps to differentiate you from other online print brands. We also realise however, that some print businesses have a limited budget available, so OPS CORE includes a range of design options.
There are five options with regards to the design of your print eCommerce solution:
OPS entry level theme: your brand logo and brand colour
This option provides you with a single theme which is customised with your logo and colour scheme.
Choice of OPS theme: your brand logo and brand colour
In this case you are able to choose from 5 different themes and your chosen theme is again customised with your logo and colour scheme
Choice of OPS theme: full design customisation
This options allows you to 'mix and match' elements from any of the 5 different design themes and includes full design customisation.
Replication of existing brand website header and styling
If you have an existing website and need to integrate OPS

CORE

with it, this option is based on a theme where the header and overall design styling match your existing website.
Bespoke development design
Where a custom user journey is required and bespoke functionality is being developed there is often a necessity for the creation of both wireframes and bespoke design.
A breakdown of the OPS

CORE

Software Modules
The functionality included in OPS CORE can be enhanced for you by adding one or more software modules.
The software modules included in the entry-level OPS CORE configuration are:
Supplier Automation
Product Lead Times
Business Stationery Template Gallery
The additional software module options are:
Front-End Website: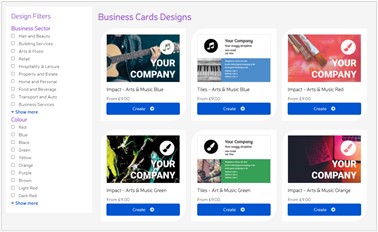 Display only product catalogue
Additional public stores
Advanced Price Calculation
Trade Pricing
Quotation System
Editable Template Creation
Variable Data
Private branded storefronts
Back-Office System:
Back-Office Order Entry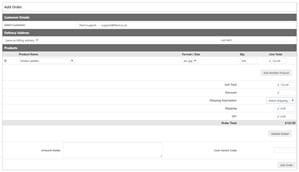 Online Proofing
User Roles & Permissions
∗Further software modules are available and can be discussed within a demo
Third Party Integrations
We want to to help reduce your administration costs by streamlining your workflow. At Flex4, we offer a wide variety of third-party API software integrations.
The available API integrations include the following types of 3rd party software platforms:
Trade Printers*:                                       Print MIS:                                               Accounting:

♦Tradeprint                                 ♦Tharstern   ♦Optimus                       ♦Sage One   ♦Quickbooks
♦Route 1 Print                                 ♦Enfocus Switch                                           ♦Xero
Shipping:                                         Payment Gateways:                                 Sales and Marketing:

♦DPD    ♦TNT                      ♦Stripe    ♦World Pay     ♦PayPal               ♦eBay    ♦Campaign Monitor
♦APC                                      ♦Sage Pay    ♦Global payments                           ♦Mailchimp
♦NetDespatch                ♦Retail Merchant Services  ♦Paymentsense
*Integration with Trade Print and Route1 is included as standard in the entry-level
OPS CORE configuration.
Hot folder integration is also available and additional integrations can be developed where a 3rd party software platform includes its own API.
To find out more about Flex4 OPS visit: www.onlineprintsolution.co.uk
To make an enquiry or book a demo with us, visit: www.onlineprintsolution.co.uk/contact-us/